Medicare Supplement Quoter




(A Romance Rendezvous Guide to St. Martin)
TO BOOK YOUR ROMANTIC RENDEZVUE IN ST MARTIN OR FOR OTHER INSPIRATIONS, CLICK -

HERE

- TO LEARN MORE



---
With the relaxing sound of the ocean, sunset views, delicious cuisine, and plenty to discover, spending time in St. Martin with your loved one will create a lifetime of memories. This spectacular Caribbean beauty is the perfect romantic getaway for couples, especially newlyweds. The French retreat is a gorgeous mix of idyllic views, never-ending stretches of white sand, and diverse culture – all qualities that make this one of the most romantic destinations in the Caribbean.
---
Rich with nature's bounty, the destination offers couples endless temptation and ways to splurge. From soaking up the sunshine on one of the most perfect beaches to enjoying exciting culinary experiences, there is so much to do, it can be hard to choose. Here's a list of some of the most incredible activities every couple who visits St. Martin should consider for their itinerary.




---


Make Your Own Perfume
The Greek goddess Aphrodite is known as a symbol of love and desire. What you might not know is Aphrodite was so taken with perfumes, she had them custom made according to her tastes. In St. Martin, you and your partner can also create your own scent. Tijon will help you discover how fragrances are created, and you can take part in perfume-making masterclasses. Have fun experimenting with different mixtures, learn the history and art of making perfume, and create your own aphrodisiac.
Adventure Among the Clouds
Looking at your better half from mountain high in the sky will give you a new perspective on your lives together. For adventurous couples, St. Martin offers skydiving across the beautiful Caribbean skies. Seize the moment, propose or, for the thrill of a lifetime, get married at the dropzone. Those who are a little more cautious will find reassurance that would-be skywalkers are always strapped to a parachute connected to your instructor. Do not hesitate, inch toward the door and JUMP! Take a flying leap into the next significant phase of your life.
---
__
DISCOVER INTIMACY AND ROMANCE
__
---

---


Romantic Couples Spa
Slow the pace and experience relaxation and tranquility with your partner through an exclusive romantic spa day at the Belmond La Samanna. This beautiful Caribbean spa resort creates intimate moments for a memorable romantic getaway. Belmond La Samanna helps you unwind in an open-door treatment room, where you can indulge in pre-tanning treatments, share a relaxing tropical Lomi Lomi massage, or polish your vacation and your nails by getting a classic French manicure.
Hiking
Explore the magnificent Loterie Farm and hike up through tropical rainforests to take in the astonishing views of Pic Paradis, the highest point on the island. The variegated shades of green are indescribable until you see them for yourself. Why not linger to the sounds of the lively birdsong while enjoying the lovely natural ambience. But don't eat too much! When you return to the Loterie Farm, a feast awaits you in the restaurant or by the pool in one of the cabanas. You'll dine while watching butterflies dance in the air
Dinner for Two
La Villa Hibiscus is the perfect setting to share a delightful gastronomical experience. These are just a few things people are saying about La Villa Hibiscus: "culinary delight," "a hidden gem," and "a unique experience." This treasure trove of a place is run by Sabine and her husband, Chef Bastian, and it offers a list of mouth-watering dishes to satiate your adventurous appetite. Located on the highest point of the island, up in the romantic hills with panoramic views of St. Martin, guests will be serenaded at dusk by the resident frogs (if in season). Hold hands gazing at stars scattered in the sky and feel the love in the air – La Villa Hibiscus is a hidden romantic gem.
TO BOOK YOUR ROMANTIC RENDEZVUE IN ST MARTIN OR FOR OTHER INSPIRATIONS, CLICK - HERE - TO LEARN MORE
By St. Martin Tourism Board (Adapted by Ensemble Travel Group)
·
February 2022
---
Celebrate in Tropical Luxury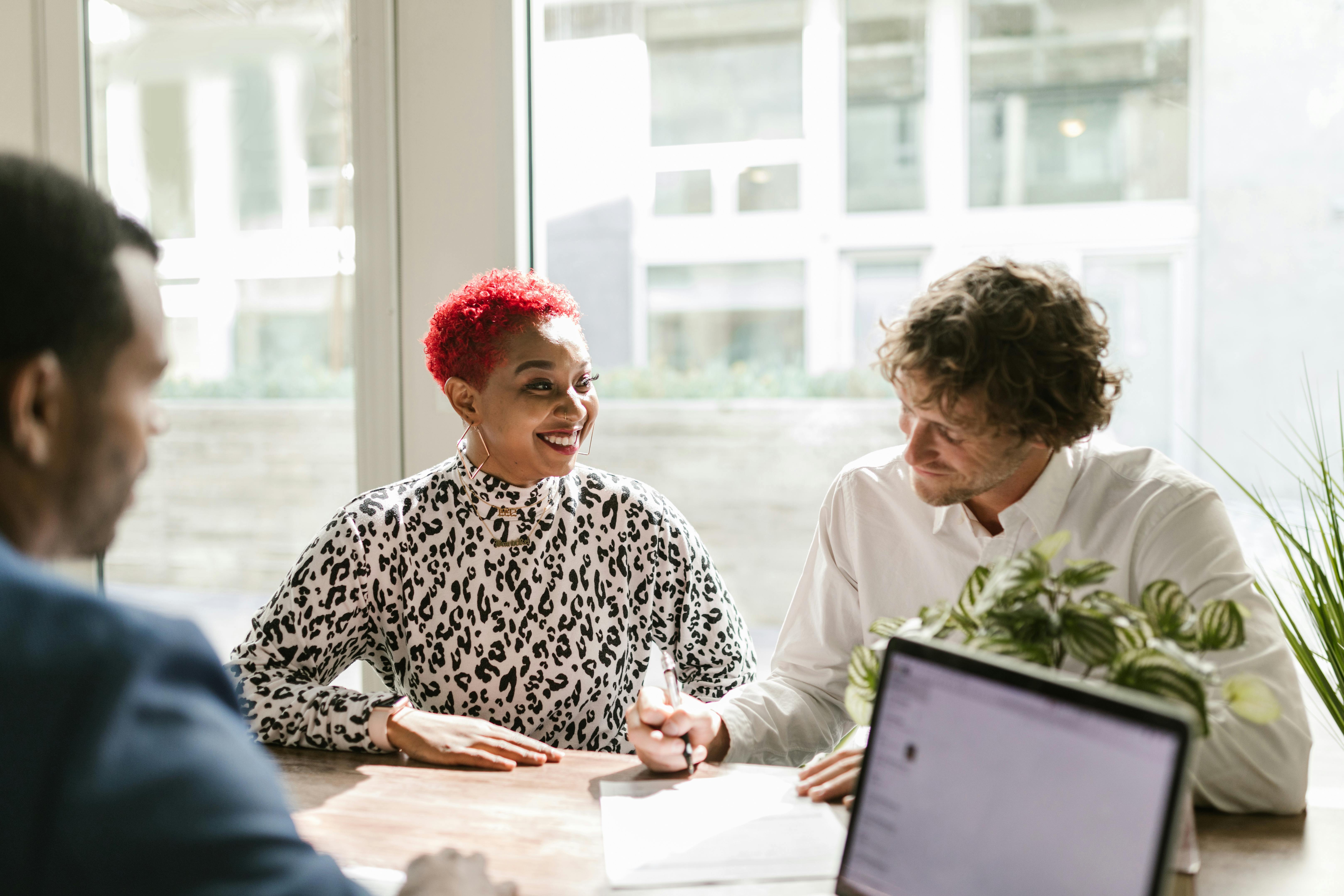 ---
Celebrate your love the luxurious way with a backdrop of pristine, sandy beaches and breathtaking ocean views. When traveling to celebrate your wedding day, honeymoon, or to renew your vows, AMResort properties are perfect for an intimate celebration with just your spouse, close friends, or a multi-generational family affair, offering a variety of cuisine, activities and friendly service fit for all travelers.

When planning the perfect ceremony and reception spot, look no further, as the brand's resorts offer a range of options from beachfront to garden, ballroom to terrace. With locations in Cancun, Los Cabos, and Puerto Vallarta and more, no matter what experience you're looking for, it can be found.

Revel in Unlimited-Luxury®, including gourmet meals, top-shelf spirits, 24-hour room and concierge service, endless daytime activities, and live nightly entertainment. Up the romantic ante and include a trip to any of the resorts' world-class spas in your itinerary. Get those last-minute jitters out with a pre-wedding massage or kick off your honeymoon in style with a romantic couple's treatment.

Each resort offers a variety of packages to choose from to make planning your destination wedding, honeymoon, or vow renewal a relaxing and romantic affair.
---
Unforgettable Weddings
Brides and grooms-to-be can plan the wedding destination of their dreams, choosing from three distinct wedding packages catering to taste and budget, which include a dedicated wedding coordinator who will help you plan and handle every detail so you can focus on enjoying your big day. The packages also include bouquet(s) and boutonniere(s) for the wedding couple, preparation of the couple's wedding day attire, ceremony set up, floral arrangements, cake, sparkling wine, romantic turndown service with sparkling wine and chocolate-covered strawberries, and more. Couples will also enjoy package inclusions ranging from complimentary makeup and hair styling, a couples' massage treatment, a private dinner on the beach for two, and late checkout.
Romance-Guaranteed Honeymoons
Arrive to a warm welcome, including sparkling wine, flowers, and fresh fruit waiting in your room, and indulge with a mimosa-accompanied breakfast in bed when you book a honeymoon package. Start your union off on a relaxed note with a couple's massage and a romantic beachfront dinner for two all while enjoying top-of-the-line amenities and accommodations, crystal clear pools, and stunning beachfront views.
Are wedding registries full of towels and kitchen gear boring to you? Visit the Honeymoon Wishes registry page and, instead, give your guests a chance to gift you what you really want — like an extra excursion, spa treatment, or special meal during your stay.
Timeless Vow Renewals
Recommit to each other in paradise with the True Love vow renewal package. Whether couples have been married for five years or 50, they're sure to feel like honeymooners all over again. Make life easy with an on-site coordinator, and celebrate in style with sparkling wine and cake beneath a beautiful gazebo.
Image Credit: AMResorts
---